June 2021
I hope your summer is off to a smooth start. It is hard to believe that we are only one week away from seeing you in the Woodlands for our 2021-2022 Summer Conference, Trade Show, and Professional Development Courses. I want to take this opportunity to thank you for a successful school year. Despite the challenges we faced due to COVID-19, we all came together not just as an organization but as a family and supported each other through this unprecedented year. I cannot be prouder and more appreciative of all the hard work each of you did to ensure a safe and successful year for your students, staff and community.
As conference quickly approaches, I highly encourage you to print your class schedule and conference agenda and bring them with you. This year we will provide a conference app that will have the full schedule networking abilities, event maps, and social media links. I want to thank Keith Kaup and Marisa Weisinger for their work in providing this tool to our attendees. Make sure you check your email and install the app prior to conference.
Remember that the awards banquet is Saturday night – dress your best and enjoy celebrating our award winners and honorees for the 2020-2021 school year. After the banquet there will be a live band and dancing, so stick around and enjoy the networking with your colleagues and peers.
Sunday is the official opening of conference with the first general session. I know we are all excited to hear from our keynote speaker, Gerry Brooks. After the general session, the trade show will commence, and complete with networking opportunities and great prizes waiting to be won. You will also be able to participate in on-sight voting if you did not already submit your ballot.
Monday morning is the second general session. An industry panel will discuss important topics, and breakout sessions throughout the day will follow. Monday night is the President's Banquet. This will be an opportunity for us to relax, celebrate the year, enjoy good food, and be introduced to our 2021-2022 TAPT and TASBT officers. And remember – wear your cowboy boots and hat.
We end on Tuesday with the scholarship breakfast and speech presentation during our third general session. Be sure join us as we celebrate our student and adult scholarship winners, enjoy the 2021 TAPT Speech Contest presentation, and hear some words of wisdom from NAPT Executive Director Mike Martin.
I want to thank our TAPT Executive Committee and our TAPT committee chairs and members for all their hard work this school year. These individuals volunteered their time holding full-time employment in the respective school districts, so their efforts and commitment are greatly appreciated. I also want to thank our Executive Secretary, Marisa Weisinger, for the countless commitments she has made to our organization and her constant availability to our members and our vendors.
I want to thank our vendors for being there for us. No matter the time, our vendors have stepped up to ensure that our districts had everything necessary to have a successful school year. Without their support to our district and their generosity to TAPT, none of this would have been possible.
Finally, thank you to all our members. I thank you for entrusting me to lead this organization this school year. Thank you for putting your faith and confidence in me. It has been an honor to serve as your 2020-2021 TAPT President.
Safe travels and see you next week in The Woodlands.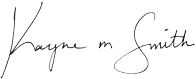 TAPT President, 2020-2021