2022 Conference Activities
Friday, June 24 7:00 pm (6:30 Meet and Greet)
Bowling ball, shoe rental, finger foods included
$ 20 per non-bowler Meet and Greet attendee
**Shuttle service available ONLY for paid bowlers or Meet and Greet attendees
Friday, June 24 7:30 am
Greens fees, cart, buffet lunch included
Saturday, June 25 9:00 am
Shooter fees, cart, ammo, lunch included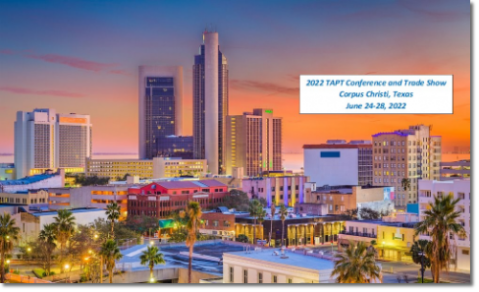 Conference Activity registration is separate from TAPT Conference Attendee or Exhibitor registrations.




Conference Activity registrations must be completed and paid by June 3, 2022 at 5:00 pm or are subject to cancellation.




All names for golfers, bowlers, and shooters must be entered at the time of registration or submitted by June 1.




No refunds for cancellations after June 1, 2022.