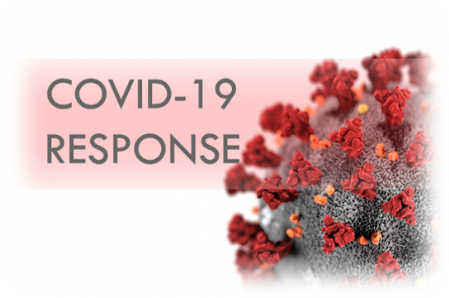 News Release: DHS S&T Launches Indoor Predictive Modeling Tool for Coronavirus Stability
Release Date: May 13, 2020
S&T Public Affairs, 202-254-2385
"While researchers across the federal government and the medical community continue to study COVID-19, preventing the spread of the virus is a top priority," said William N. Bryan, DHS Senior Official Performing the Duties of the Under Secretary for Science and Technology. "Transmission occurs primarily through respiratory droplets produced by talking, coughing, and sneezing. If these droplets settle on surfaces or objects, contact with those contaminated surfaces may also be a factor in spreading the virus."
S&T's studies show that the virus can survive in droplets of saliva on surfaces for extended periods of time, depending on temperature and relative humidity. Using this data, S&T developed a predictive model to estimate virus decay under a limited range of conditions representative of indoor environments. This initial version of the model includes room temperatures ranging from 70 to 95 degrees Fahrenheit and relative humidity ranging from 20 to 60 percent.
This model does not include the effects of conditions such as exposure to solar light.
This model will continue to be enhanced as DHS S&T produces additional data for virus stability in different environments (e.g., droplets in the air vs. on a surface, expanded temperature and humidity ranges, different surfaces).
TSD CONFERENCE AND NATIONAL ROADEO POSTPONED:
TSD CONFERENCE: COVID-
19 UPDATE
Due to the national healths concerns surrounding the coronavirus outbreak and the continued closing of schools, the TSD Conference & Trade Show
is postponed
. The event will be rescheduled and held in conjunction with either the STN EXPO Indianapolis or Reno later this year. STN Media will provide further updates as details are finalized.
Updated 7 a.m. PDT 3/13/20
As soon as we know more, we will announce to you ASAP but at this time...this is all we know.
Be sure to CANCEL your room reservations if you had made any.